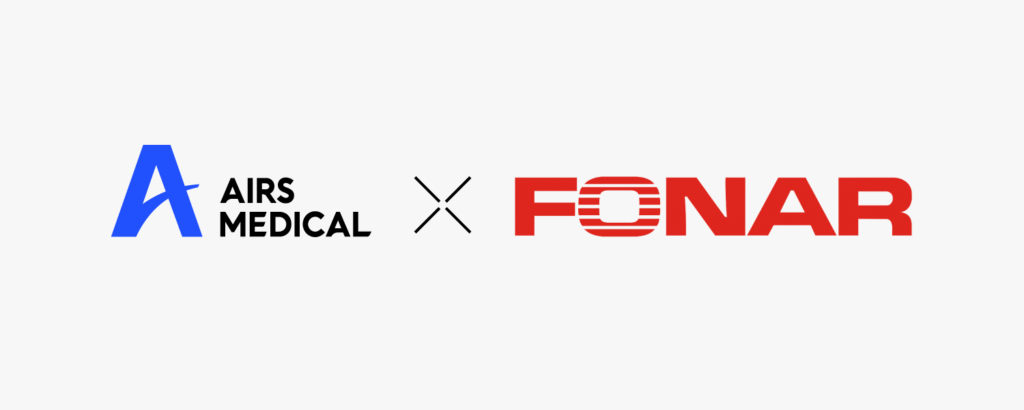 SEOUL, South Korea, Nov. 6, 2023 /PRNewswire/ — AIRS Medical, the leading AI-powered healthcare solution provider, recently announced a strategic partnership with FONAR Corporation (NASDAQ:FONR), the pioneer company in the MRI industry, to accelerate and develop business in North America.
AIRS Medical's product SwiftMR™ enhances the quality of MRI images through fine-tuned deep learning technology. SwiftMR™ can reduce MRI scan times by up to 50% while enhancing image quality using AI-powered denoising and sharpening. FONAR, founded in 1978, introduced the first commercial MRI scanner in 1980. Today its signature product is the 0.6T UPRIGHT® MRI. The FONAR UPRIGHT® acquires MR images in an open magnet that accommodates a wide variety of static and dynamic patient postures, including sitting; standing; upright flexion, extension, lateral bending, and rotation; as well as recumbent.
Through this partnership with FONAR, AIRS Medical has expanded the application of SwiftMR™ beyond 1.5T and 3.0T MRIs to include lower-field MRI scanners, securing access to an expanded market segment. Kevin Yang, Head of AIRS Medical's U.S. Operations & Clinical Research said, "AIRS Medical looks forward to the strategic partnership with FONAR. The combined efforts of both parties will accelerate our growth and strengthen our North American business capabilities. We expect that this agreement, leveraging FONAR's 45 years of expertise and capabilities, will bolster various aspects of our business operations in the U.S. market for SwiftMR™, including sales, marketing, and even research collaborations."
Under the slogan "Breaking the common belief of MRI through AI," AIRS Medical will showcase a range of cutting-edge AI healthcare technologies and advancements at RSNA 2023. A noteworthy development this year is clearance from the US FDA to expand the application of SwiftMR™ to all body parts, all pulse sequences, and all scanner models with 0.25T, 0.6T, 1.5T, and 3.0T.
In addition, AIRS Medical will showcase two accepted research abstracts and host two AI Theater Presentations. Yangsean Choi, MD, will discuss clinical applications and on-going research using SwiftMR™ in neuroradiology. John Greenhalgh, Ph.D., Vice President of Research and Development at FONAR Corporation, will share his experience successfully implementing SwiftMR™ in FONAR's UPRIGHT® MRI systems. Both talks will be held at the RSNA AI Theater. Details can be found here. Please be sure to visit us at RSNA Booth #4552.
Published by : PRNewswire (SOURCE AIRS Medical Inc.)